Add to Bag
Images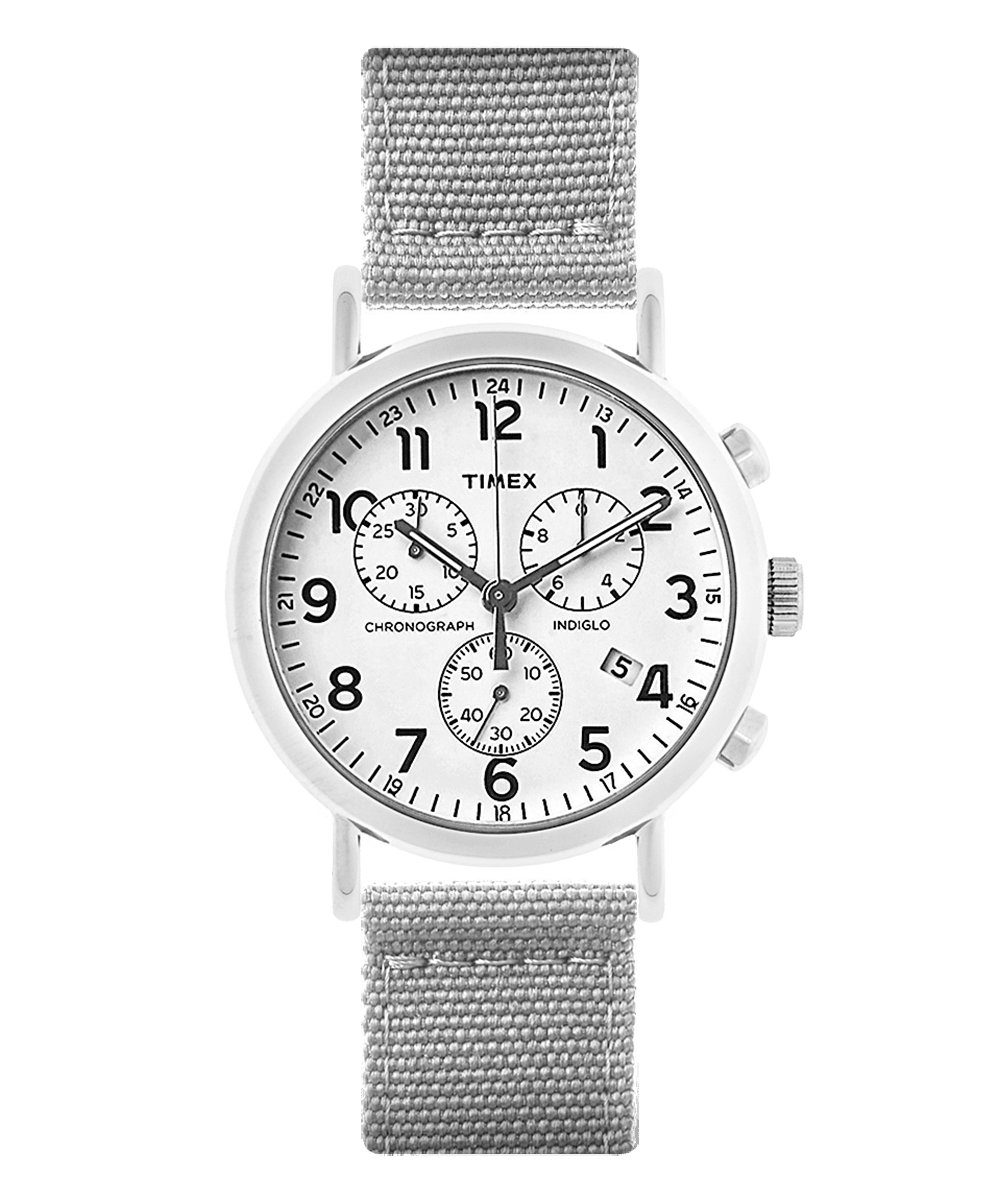 Start Over
You can save your latest creation for later before starting over, by selecting yes you'll remove all the customizations selected for this watch.
Weekender Chrono
Engraved items are not eligible for refunds or exchange.
Custom Font Examples
You can select from the following font your custom engraving.
Details
https://www.timex.com/weekender-chrono/My-Timex-Weekender-Chrono.html
Additional Information
You just found the only watch you'll ever need. A timeless chronograph that let's you change up leather and nylon straps for the season, the occasion or even your mood.